PHOTO ALBUM & FEATURED ARTICLES
AT CROCHET PARTNERS
April 1997(c)
---

JOIN CP'S SPRING TIME SCRUNCHIE PARADE!
(All the scrunchies pictured here are from the Crochet Partners Pattern Library. To get a pattern, or bookmark for later, click on the picture.)
A Riot of Spring Colors sets off this brand new entry in our Scrunchie Parade!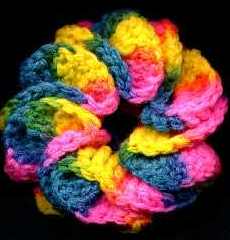 Model made by Designer (Pattern 131)
How about a lovely royal blue scrunchie?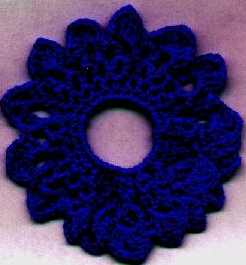 Or an irridescent bobble scrunchie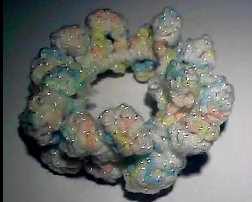 Go To Next Page to see a Rose Scrunchie and a Dew Drop
Go to Page Three for A Bulky Scrunchie and a Rainbow

NOTE: This Scrunchie Parade is copyrighted. Please don't reprint it in any form without permission.
CP ANNEX|||Features/BackIssues||| CP HOME|||
Crochet Partners Web Site (and Annex) (c) Shirley Guess, Web Master